We are pleased to announce that we have launched new products: 5V solenoid and solenoid controller board. Recommended for solenoid beginners and those who enjoy hobby electronics.
DC5V SOLENOID
You will use mobile battery to operating 5V solenoid! Previously, we had to supply at least DC6V from a power supply, but now it is possible to provide from your smartphone charger .
We have 4 types DC 5V solenoid.
| | | |
| --- | --- | --- |
| | With return spring | Without return spring |
| With switch board | SSBH-0830 | SSAH-0830 |
| Without switch board | SSBC-0830 | SSAC-0830 |
SOLENOID CONTROLLER BOARD
With this board, you can easily use the solenoid without making any other circuits. 4 solenoids can be connected.
I would like introduce 2 ways to use it.
1. Manual switch
Pressing the switch moves the solenoid. Just connect a solenoid and a power supply to the board. Power supply is selected by solenoid voltage. Compatible with various types of power supplies.
2.Automatic control
Connect to a single-board computer and make a programming. Arduino, micro:bit, Grove, Raspberry Pi, and ichigojam can be used. Solenoids are used as driving parts such as motors.
Solekit is also connectable to this board!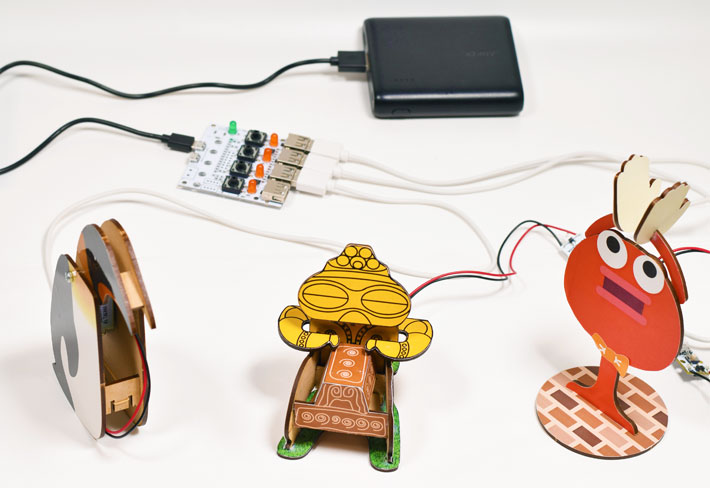 We hope you enjoy using the solenoid!
DC5V solenoid
SOlenoid controller board